Press and hold the red power button on the right side of the Flagger to turn on.
Verify that Class is set to AER and car # matches the car that the unit is installed in.
Use the on-screen buttons to make relevant changes.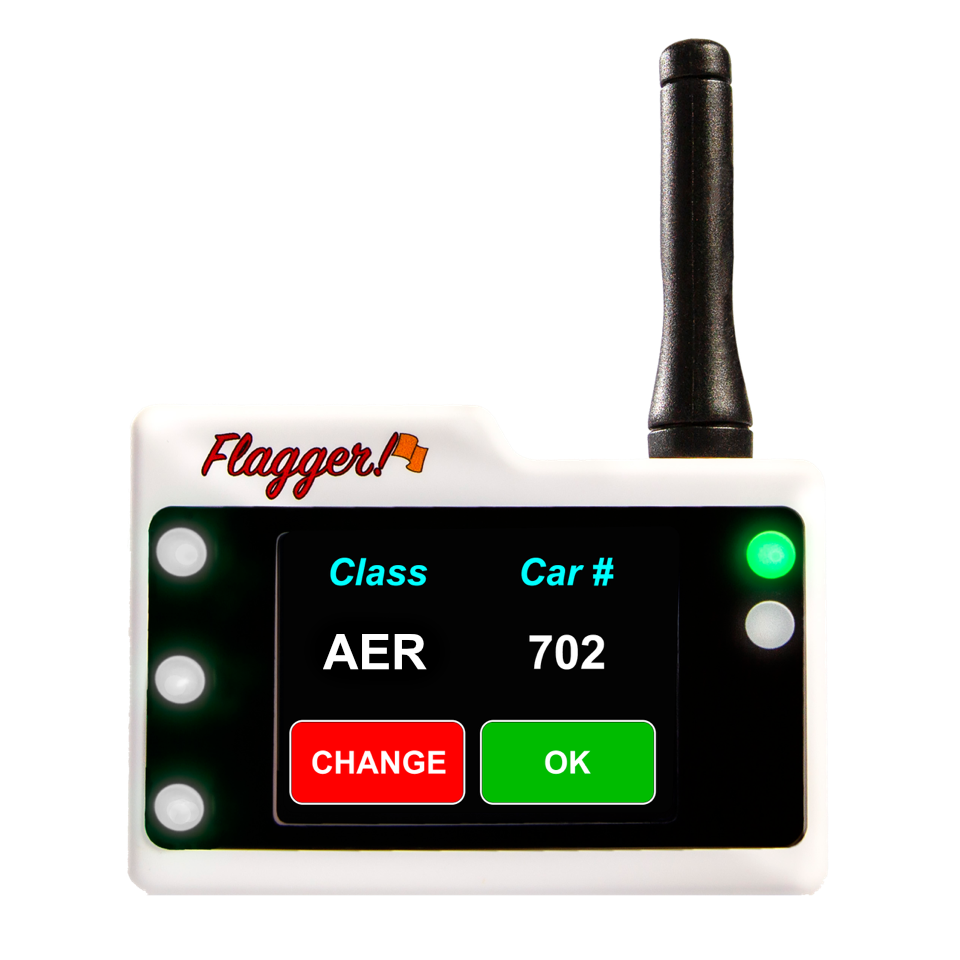 Verify that the Flagger has acquired GPS and identified the correct track with check marks in those boxes.
GPS acquisition works best outdoors when the top of the Flagger has a clear view of the sky.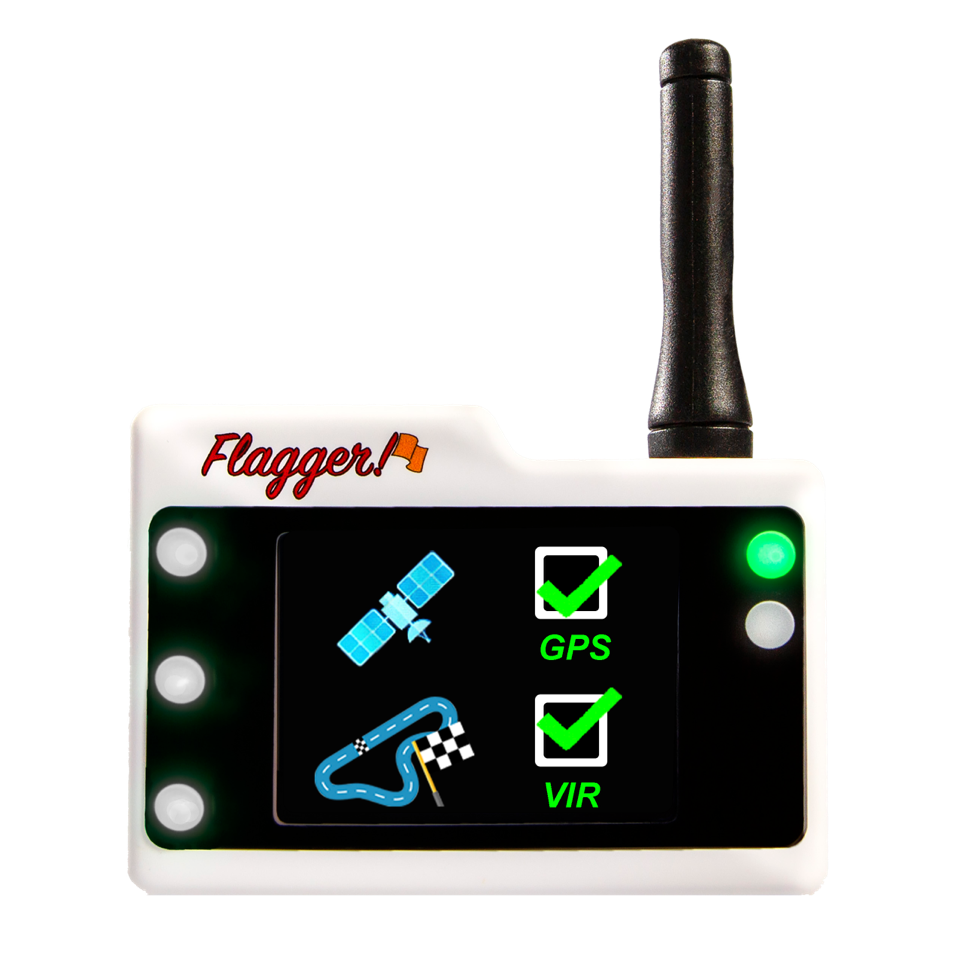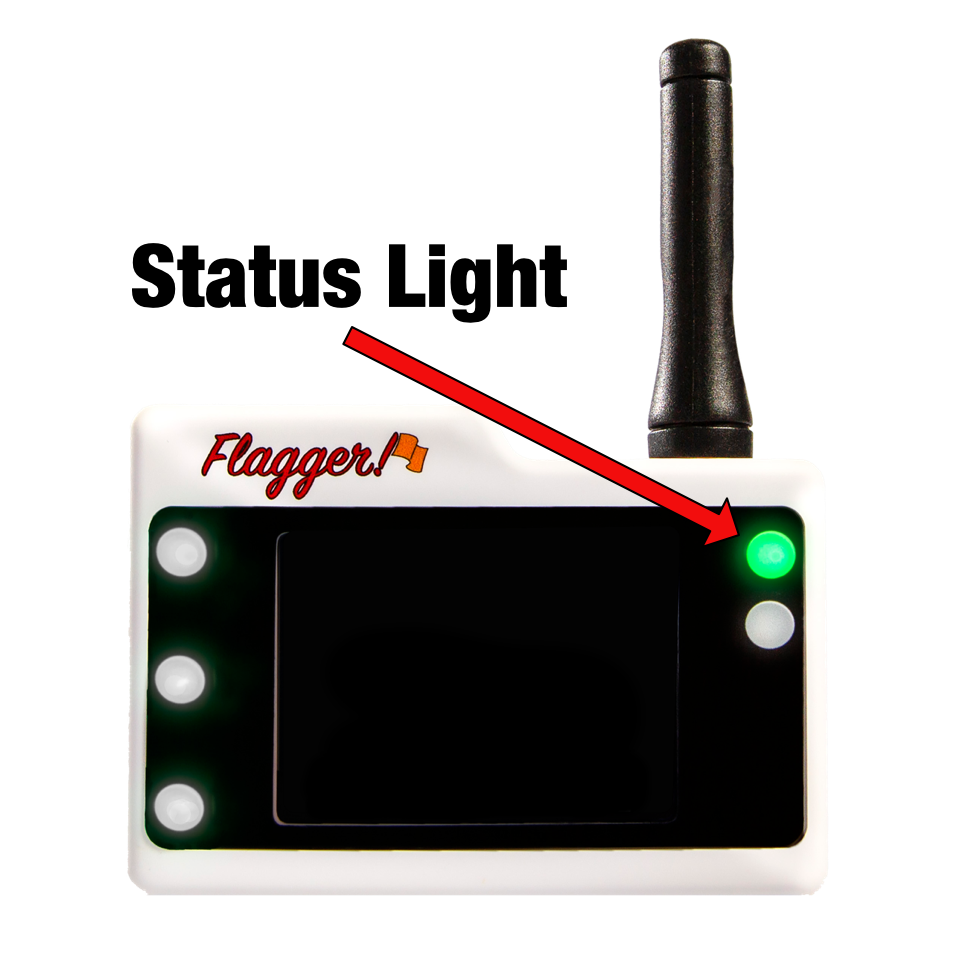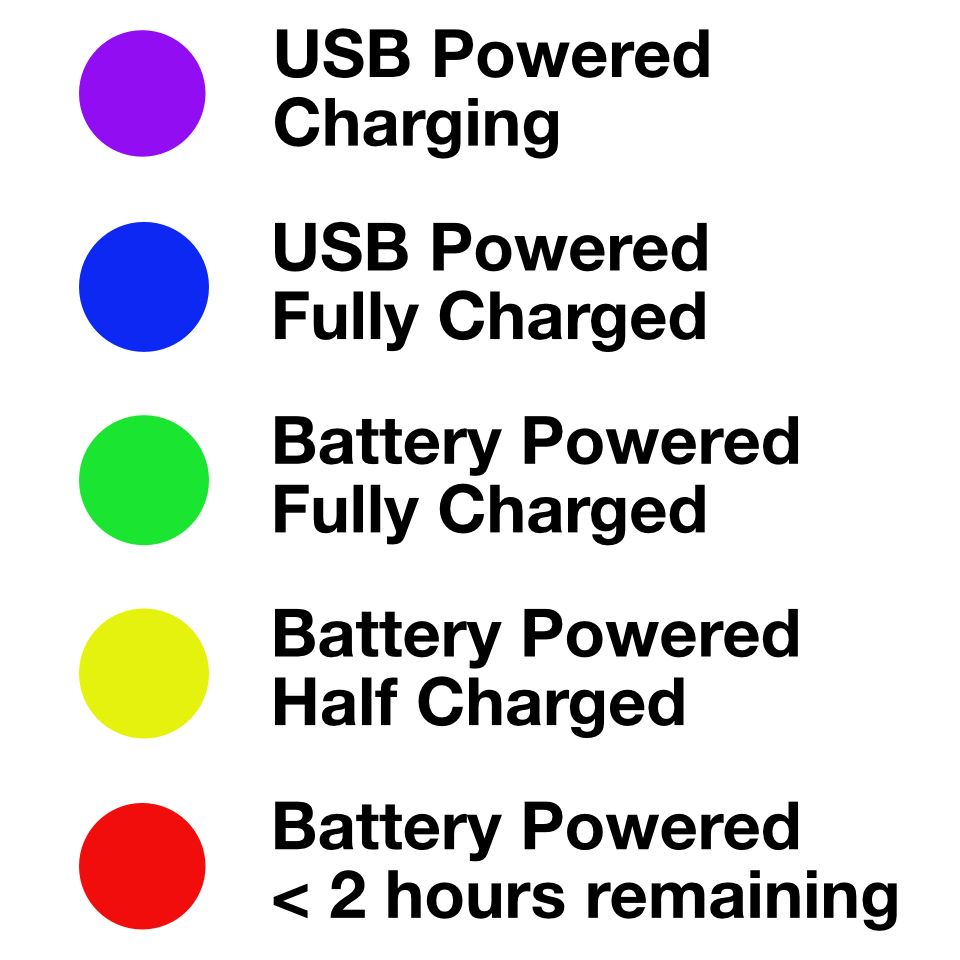 The Flagger units will run for approximately 6 hours off of their internal battery.
For an 8 hour endurance race make sure the Flagger is running off USB power.
This is indicated by a Purple or Blue Status light.
Note: If you have your Flagger unit plugged into your car and the light is green, yellow or red it is NOT charging. Please try a different USB adapter, cable, etc.